Written by Jennifer Seay, LAc – Licensed Acupuncturist at Wiseman Family Practice
If you are on the road to growing your family, acupuncture may be a helpful addition to your wellness routine. Whether you've been struggling with infertility for a long time, or if you've just started trying to conceive, there is a benefit for you. Consider acupuncture treatment to help decrease stress, improve sperm or egg quality, regulate cycles, and improve rates of success in IVF.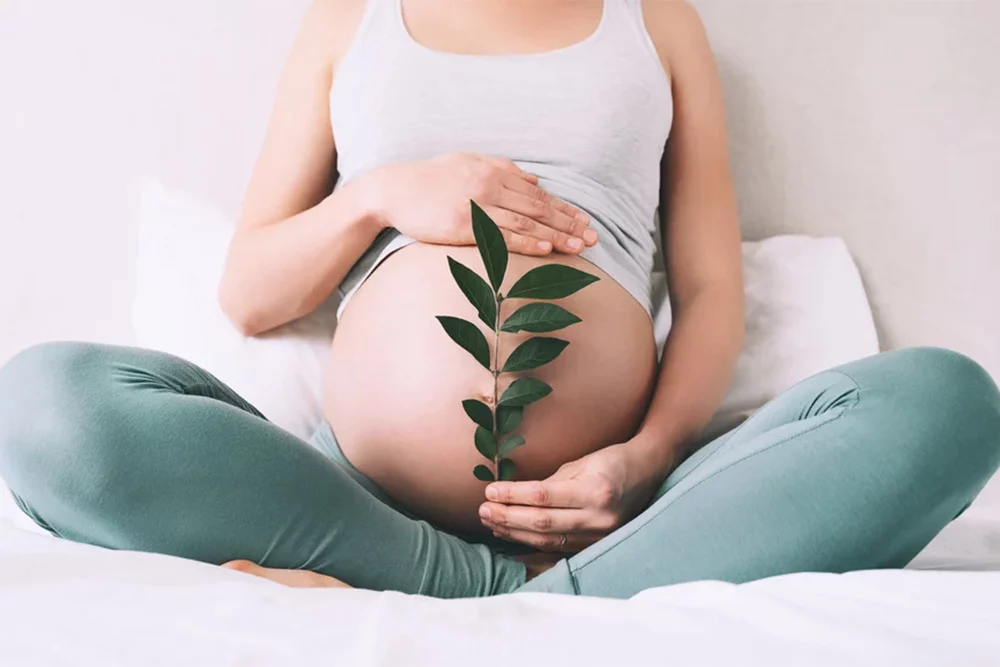 Lower Your Stress Levels
A favorite effect of acupuncture is the state of relaxation induced during and after a treatment. It turns out this ability to reduce stress can help increase the chance of pregnancy. A study followed patients' stress levels while undergoing IVF treatment to see how acupuncture could affect pregnancy rates. The patients who received acupuncture reported lower stress levels and had a significantly higher rate of success than those who did not receive acupuncture [1]. This likely would have an effect on those trying to conceive naturally as well. There are a lot of stressful factors throughout the path to conception, and acupuncture offers a low-risk and easy way to relieve stress and anxiety.
IVF and Acupuncture
Additionally, those receiving IVF treatment may be interested to know that getting acupuncture on the day of the embryo transfer has also been shown to increase success rates. This may be due to increasing blood flow to the uterus and "enhancing the quality of the endometrium" (i.e., thickening the uterine lining), which suggests this is useful in the time leading up to the embryo transfer or leading up to attempts to conceive naturally [2].
Improve Sperm Quality
According to studies, acupuncture may also have a positive effect on sperm quality. One study followed patients receiving acupuncture over a period of five weeks. When sperm samples taken after the course of treatment were compared to samples prior to starting treatment, researchers observed increases in sperm count and motility [3].
Treat Irregular Menstrual Cycles
Regulated menstrual cycles are also important in conceiving — to ensure hormone levels are where they need to be at the right time and to help track your cycle to know when ovulation is occurring. Acupuncture can help get your cycles on track [4]; and on that note, ask about decreasing PMS symptoms with acupuncture, too!
How to Get Started
There are many factors and conditions that may affect fertility. Traditional Chinese Medicine can offer help through acupuncture as well as herbal medicine. We currently provide acupuncture services at Wiseman Family Practice and accept United Healthcare (UHC), Blue Cross Blue Shield (BCBS), Cigna, and Aetna for our acupuncture services. We also offer a complimentary 15-minute phone consultation for established patients who are interested in starting acupuncture services at our practice. If you are curious about our acupuncture services, are an established patient, and would like more information, please message us through your Patient Portal.  If you are a new patient to the practice and have questions about our acupuncture services, please email us here.
Our licensed acupuncturists, Jennifer Seay, LAc and Robyn Brush, LAc (Cedar Park, Central, and Westlake clinics), provide extensive knowledge of acupuncture, bodywork, and herbal medicine. For more about our Wiseman Acupuncture services, please visit Acupuncture and Herbal Medicine on our website.
Sources and References
1. Judith Balk, J. C. (2010). The relationship between perceived stress, acupuncture, and pregnancy rates among IVF patients: A pilot study. Complementary Therapies in Clinical Practice, 154-157.
2. Lars G. Westergaard, Q. M. (2006). Acupuncture on the day of embryo transfer significantly improves the reproductive outcome in infertile women: a prospective, randomized trial. Fertility and Sterility, 1341-1346.
3. S. Sherman, F. E. (1997). Effect of Acupuncture on Sperm Parameters of Males Suffering from Subfertility Related to Low Sperm Quality. Articles of Andrology, 155-161.
4. Xue-mei Cai, J. W. (2009). The Mind-Tranquilizing and Menstruation-Regulating Method for Acupuncture Treatment of Delayed Menstrual Cycle—A Clinical Controlled Study. Journal of Traditional Chinese Medicine, 35-38.